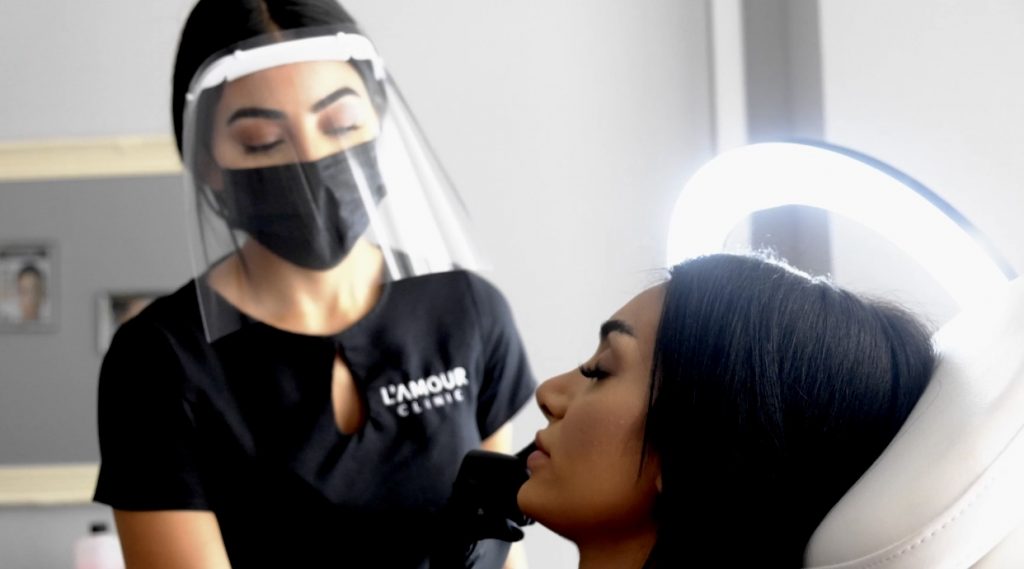 Smile Lines Filler
With all of the joys of life, it is inevitable that lines form around the mouth over time. Also referred to as 'laughter lines', smile lines are wrinkles that primarily develop around the sides of your mouth and extend out from your mouth. This can often be more prominent in clients who have lost facial fat and elasticity over the years.
Smile lines are a clear tell tale of signs of ageing, which L'Amour Clinic can soften and smooth out with ease.
With the use of dermal fillers inserted into the area, hyaluronic acid works to add volume and plumpness to reduce the appearance of any wrinkles or lines a person may have.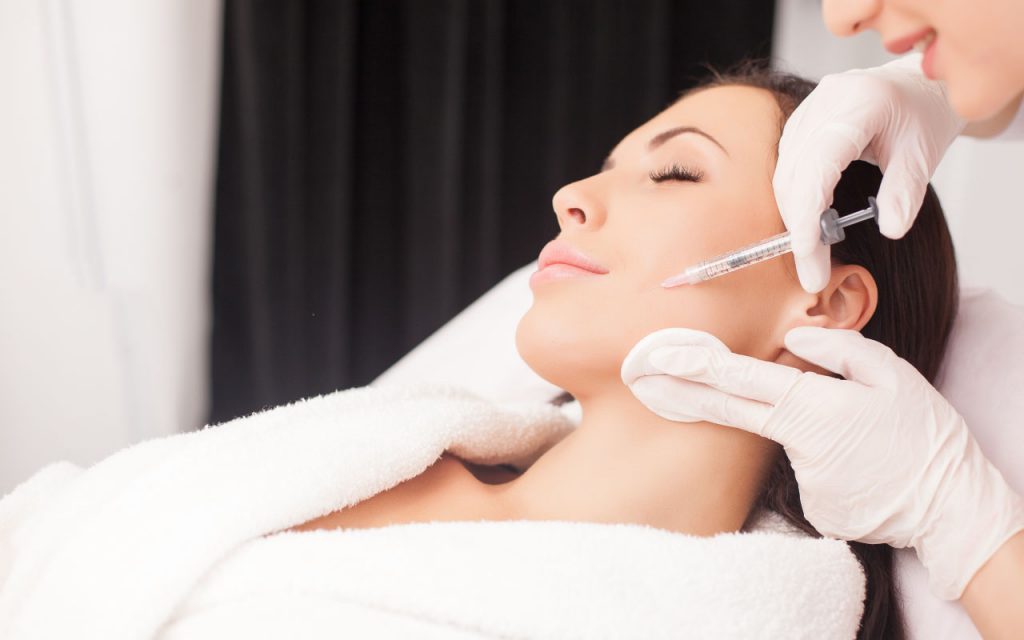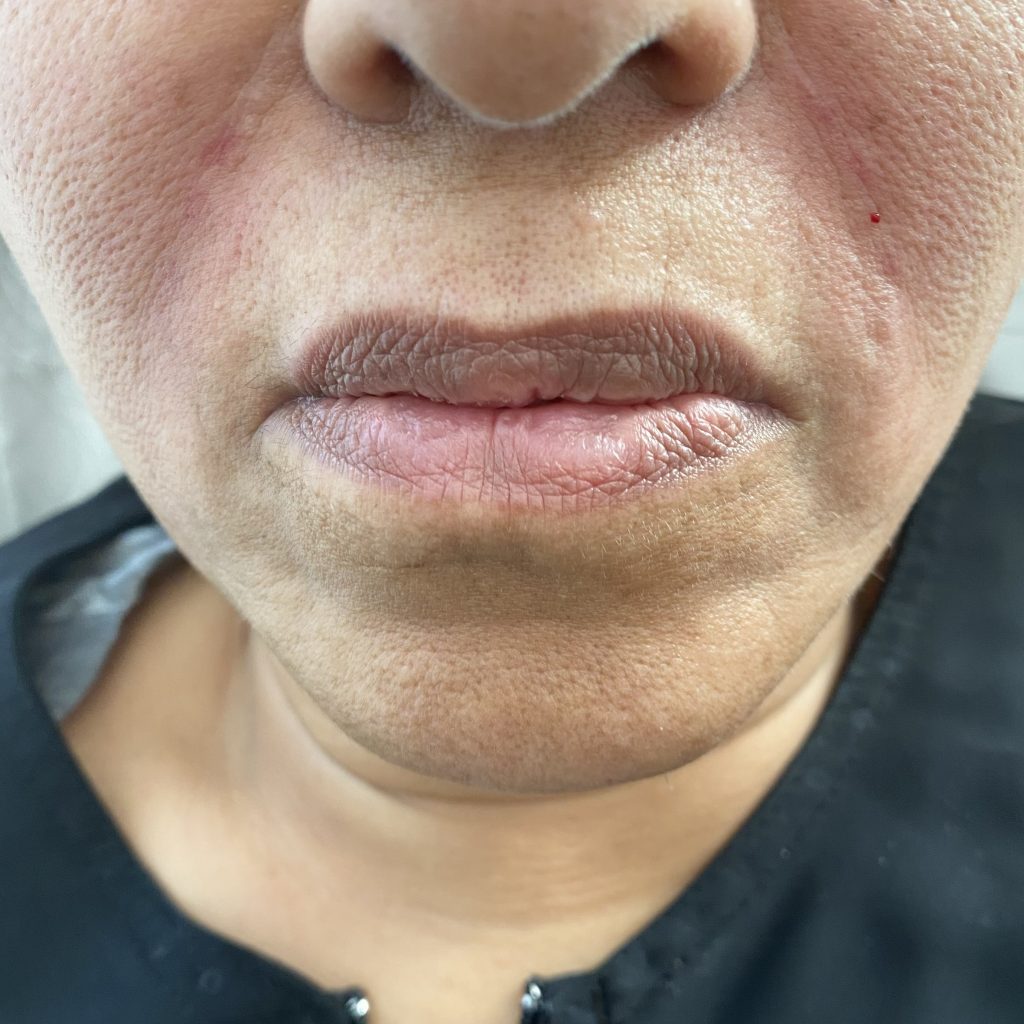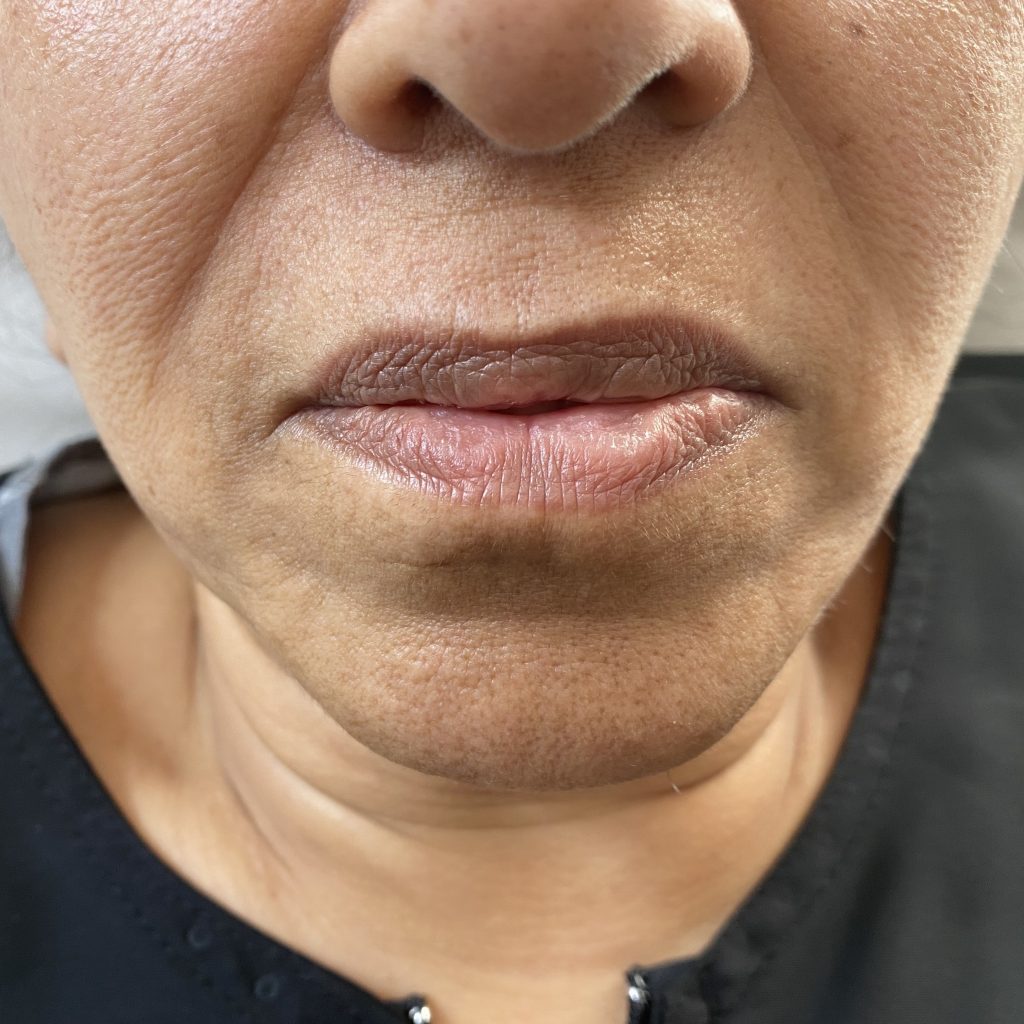 Why Might You Choose Dermal Fillers For Smile Lines?
Injectable dermal fillers are a fast-track, sustainable and safe way to get rid of these deep folds and lines within the skin and smooth out certain areas. Without going through any sort of invasive surgery, filler is a top choice among people looking for a solution as the results are also noticeable straight away. The additional good news is that even if you are not 100% happy with any results, you have the ability to reverse the effects immediately. There is complete autonomy in this procedure which helps to relieve any concerns a client may have. 
A person may also consider this treatment if their smile lines are caused by genetics. It's very likely that deep laugh or smile lines are inherited, especially if they are noticeable from a young age. In this case, preventions such as using SPF or keeping hydrated may not be the answer. Dermal fillers are then an effective way to reduce the appearance instantly without any down time or pain. 
As we grow older, perhaps we have picked up some lifestyle habits along the way that have now shown a physical effect on our face and body. One that is probably springing to mind right now is smoking. The lines around the mouth become more pronounced when smoking due to the chemicals directly damaging collagen and elastin. A common side effect of Nicotine is that it causes the blood vessels to narrow and brings on the ageing process a lot quicker than usual. Of course avoiding such lifestyle habits is a way to prevent any further damage to the skin however some effects are not reversible and require a solution. Dermal filler is a great way to reverse the effects that lifestyle factors have caused. 
What Causes Smile Lines To Occur? 
There are many reasons as to why smile lines start to appear in the first place and ageing can be one of the main causes. An average age for the nasolabial lines or 'smile lines' to become visible is 25. Repeated facial motions and expressions as well as exposure to the sun start to show their effects as we grow older. As we all know, the ageing process also entails a loss in natural hyaluronic acid, collagen and elastin which contributes to deep folds, wrinkles and lines on the face revealing themselves. 
Something that people may not know is that not wearing SPF or sunscreen is a huge lifestyle factor contributing to these smile lines. According to public research, 90% of skin ageing on the face is a result of the UV radiation from excessive exposure to the sun. We all love basking in the glorious sunshine on a summer's day but it's also vital we protect ourselves from the not-so great side of that sort of exposure. UV rays can effectively penetrate the deeper layers of the skin and breakdown our natural collagen so making sure we wear our SPF and sunscreen will aid us in preventing such ageing effects. You can find out more about the effects of sun damage in our blog here.  
Smile lines also tend to appear when the skin is suffering from dehydration. Alongside the many other effects of not keeping your skin hydrated such as blemishes, deep folds and wrinkles are also on this list! A healthy water intake and low sugar diet both aid the appearance of more youthful, plump and firm skin. Our hydrafacial treatment here at L'Amour is a perfect way to get some hydration back into your skin and get you feeling rejuvenated instantly! 
L'Amour Lift
3 Areas of Anti-ageing injections (Botox) and 1ml syringe of Filler
(Filler Areas of Choice: Lips, Cheeks, Chin)
£500
L'Amour Revitalise
3 areas of Botox, 1 Deluxe HydraFacial, Smile Lines Filler
£640
L'Amour Locations Offering Dermal Filler Include:
Harley Street, London
Buckinghamshire
Birmingham
Bedfordshire
Call us today to book and visit any one of our L'Amour locations for your smile lines filler treatment.