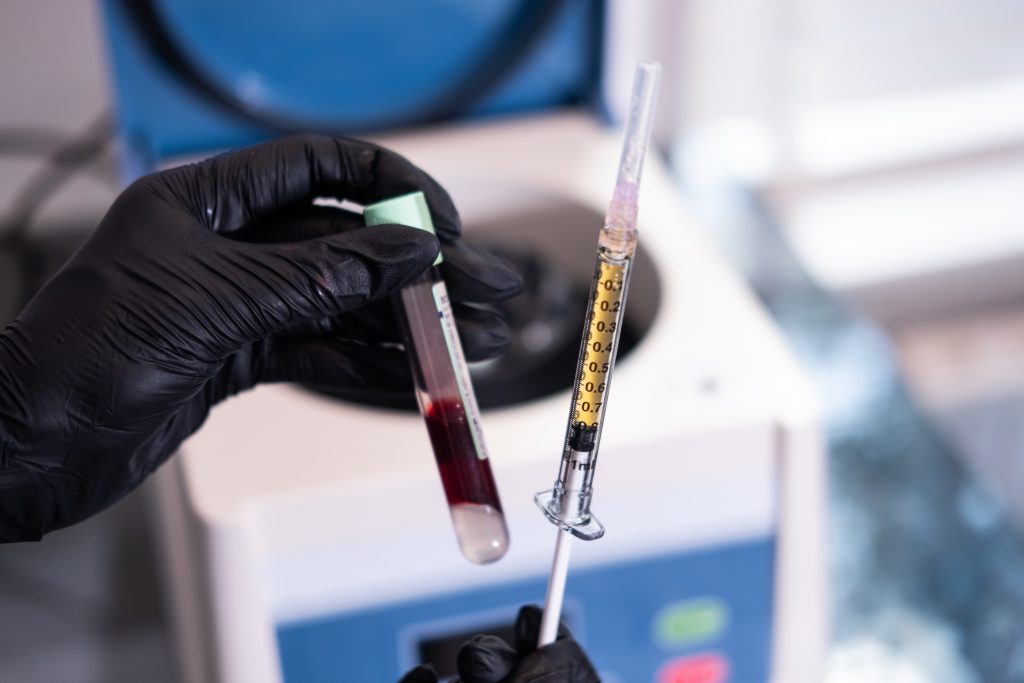 PRP Skin Rejuvenation
A Platelet Rich Plasma face (PRP) treatment, also known as the infamous Vampire Facial, is a client go-to rescue treatment for skin rejuvenation.
Platelet Rich Plasma is a highly comfortable procedure in which a concentration of platelet cells is taken from the patient's blood. The harvested blood is prepared and spun in a centrifuge at a certain Revolutions Per Minute (RPM). This compels the blood components to separate into: Red Blood Cells (RBC), Normal Plasma (PPP), and Platelet Rich Plasma (PRP). The PRP is then separated and injected into the face.
PRP is a safe and comfortable treatment which uses your own platelets to stimulate healing, cell growth and production of collagen.
PRP skin rejuvenation is available at all of our UK branches including: Buckinghamshire, Bedfordshire, Birmingham, Central London and Manchester.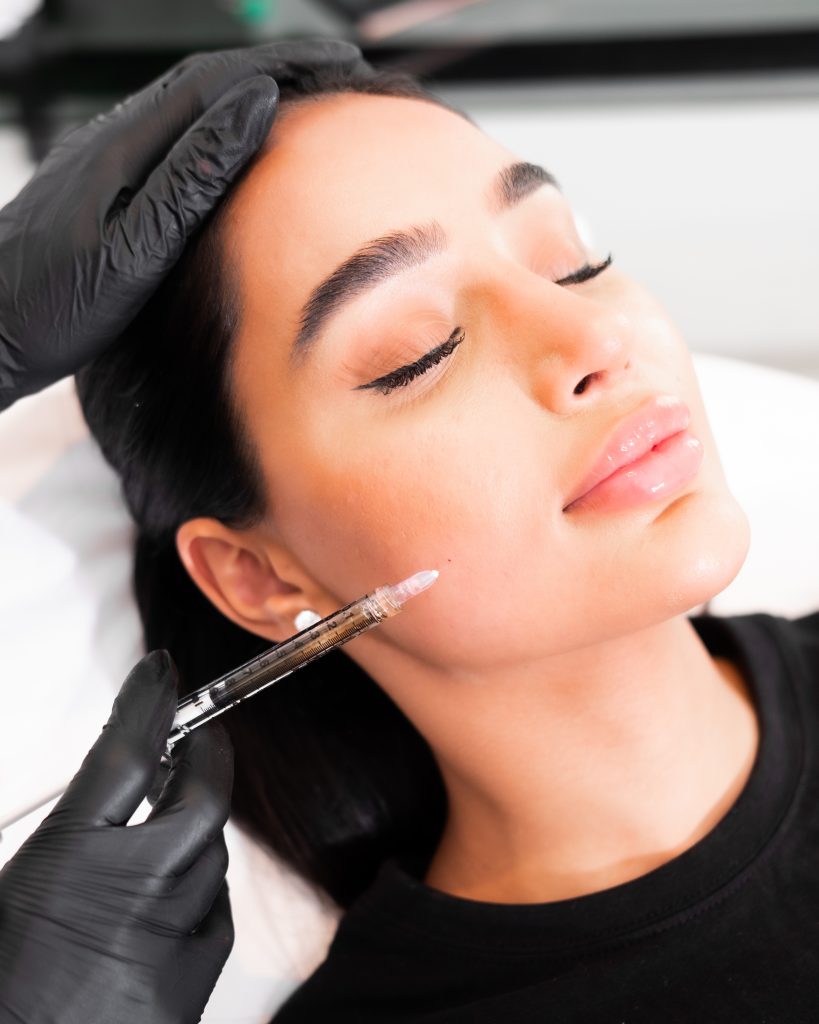 Treat a vast array of skin concerns with PRP
PRP is a dermatologically tested treatment for Acne Rosacea – a skin infection affecting both men and women of all ages. Clients may experience extreme redness, visible blood vessels on the skin and small bumps. PRP works as a long-term sin relief, which has been proven to last longer than other alternatives including oral antibiotics, laser treatments and topical ointments.
PRP is also a common treatment for Acne and Acne Scarring. The most traumatic part of acne is the scarring it can leave behind for years, affecting a client's self-esteem heavily. PRP has the potential to erase the marks to a point where they are barely noticeable as the healing agents, growth factors and platelets catalyse the development of new collagen and elastin lighting acne scarring.
A celebrity favourite, PRP is commonly known as the Vampire Facial. Virtually painless, it will leave your skin glowing. PRP is extremely effective on your frown lines and crow's feet.
To maximise benefits, PRP is often paired with Micro needling to promote collagen and elastin production
Micro needling is a minimally invasive treatment which by causing micro-injuries to the skin, it compels the skin to promote collagen and elastin production. It also stimulates blood circulation, moving toxins, bacteria and excess sebum into lymph nodes, allowing them to be processed out with body waste. Growth factors obtained from the client's own blood (PRP) accelerates healing and as a result tightens the skin, reduces scarring, and improves skin texture.
L'AMOUR PRP PACKAGES:
PRP & MICRONEEDLING
£350
L'Amour Locations Offering PRP:
London
Buckinghamshire
Birmingham
Bedfordshire
Manchester
Call us today to book and visit any one of our L'Amour locations for your PRP treatment.