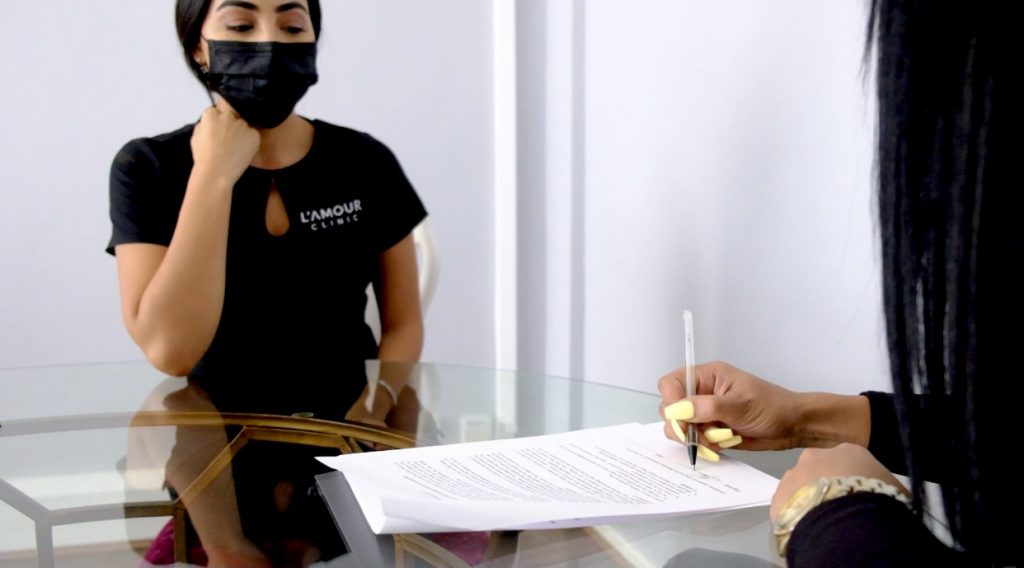 Forehead Lines
"Forehead lines" is a term used to describe the horizontal lines in the forehead that appear as a result of movement and constant activity of the frontalis muscle which L'Amour can safely and effectively help you combat.
At L'Amour, we do not promote giving you a 'frozen look' which makes it impossible for you to move your face but, with subtle tweakments, we work to help you to enjoy and embrace the ageing process. Mature skin is nothing to be ashamed of and ensuring clients feel confident in their appearance is why we offer such treatments – to enhance natural features rather than taking away from it. 
Movements like raising our eyebrows and emotive behaviour, such as crossing our eyebrows inwards are all causal factors as well as losing elastin when the skin matures.
Anti-Wrinkle Injections or Botulinum toxin is often credited as the most popular and effective method for combatting the fine lines because of its primary ability to relax the working muscle and prevent further damage to the collagen in the skin. Although we can't control how expressive we are with our face (nor would we want to), we can treat the lasting effects of the constant movement of the skin. By injecting the forehead with botox, we are working to relax the muscle under the skin to leave a smoother and 'less lined' appearance on the surface.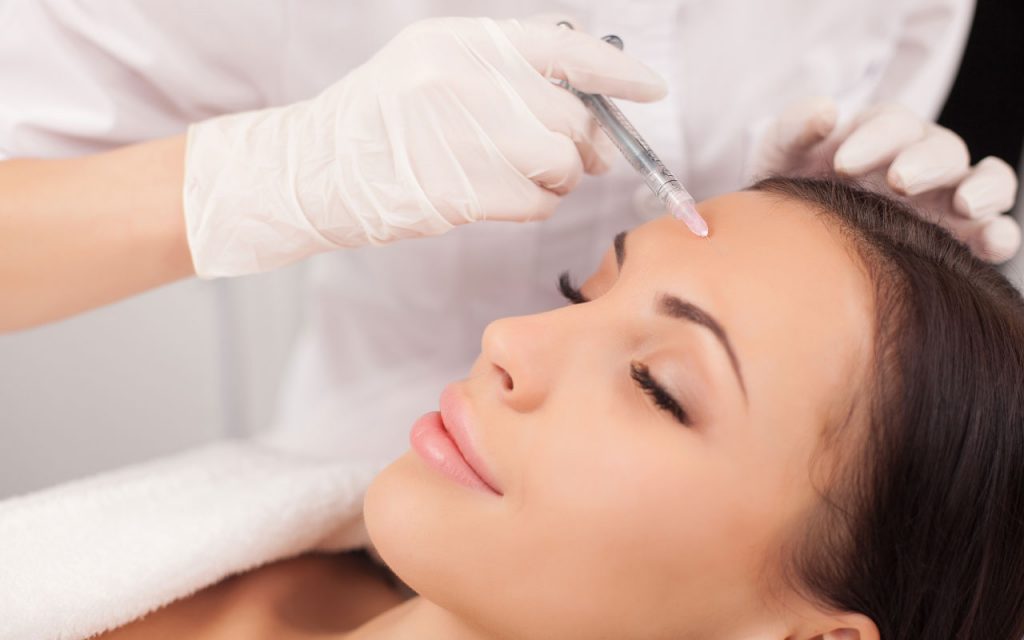 Why Is Forehead Botox Right For You?
You may opt for Anti-Wrinkle Injections to prevent forehead lines because you are seeking a non-invasive method to reduce and prevent the specific ageing effect. With little downtime required and the procedure being virtually painless, Anti-Wrinkle Injections is also the most effective way of treating dynamic wrinkles that are a result of facial expressions, compared to injectable dermal fillers. Some Anti-Wrinkle Injections benefits that are not as known to the majority of people include treating migraines and excessive sweating. 
If you're wondering if you are a good candidate for receiving Anti-Wrinkle Injections for forehead lines, we often suggest you consult with us about the procedure when you start to notice dynamic lines appearing as the method not only treats but helps prevent deeper lines from occurring. 
All of our Anti-Wrinkle treatments are age appropriate and suitable for both men and women so everyone has the opportunity to feel like their best self.
L'Amour Packages That Include Anti-Wrinkle Injections:
L'Amour Lift
3 Areas of Anti-ageing injections (Botox) and 1ml syringe of Filler
(Filler Areas of Choice: Lips, Cheeks, Chin)
£500
[/cm
L'Amour Locations Offering Anti-Wrinkle Injections Include:
London
Buckinghamshire
Birmingham
Bedfordshire
Manchester
Call us today to book and visit any one of our L'Amour locations for your Anti-Wrinkle Injections.